Bridge Skills Hub, Worksop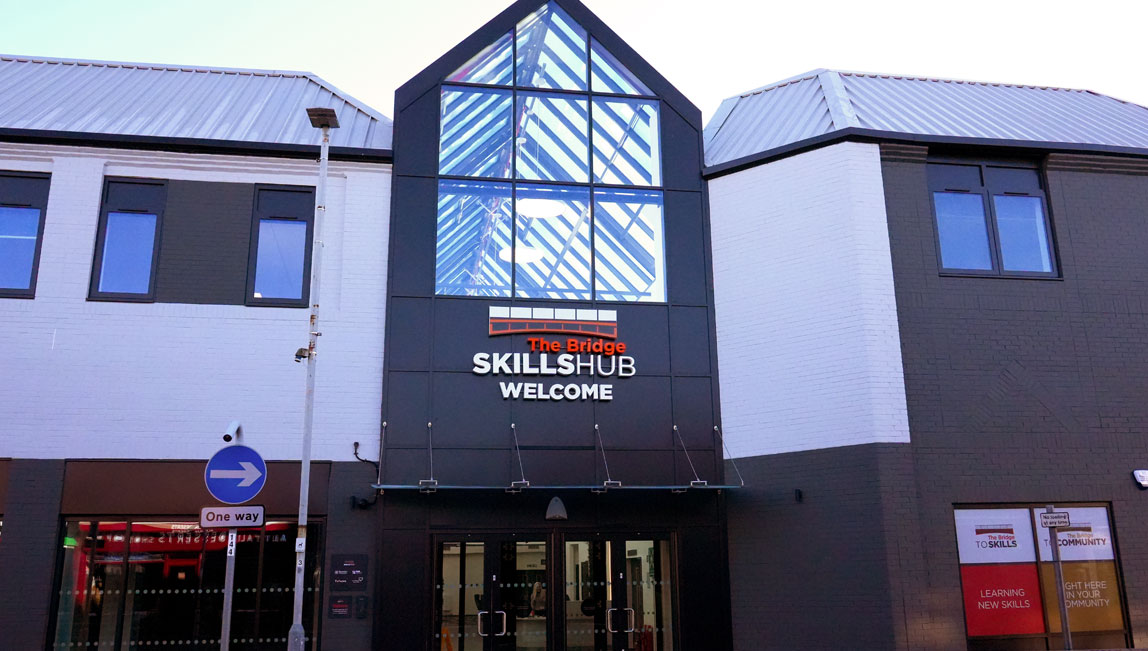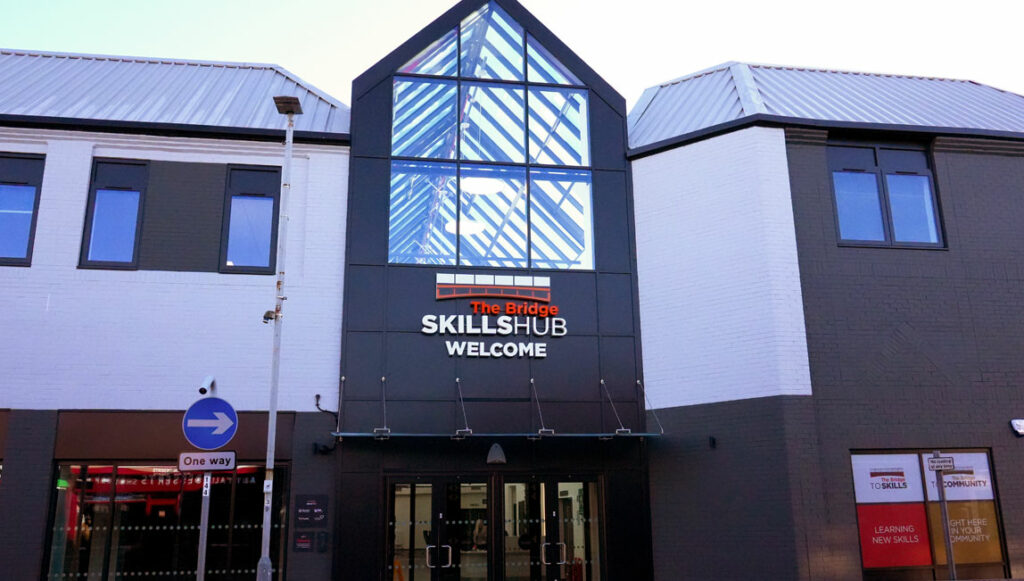 In 2018, the RNN Group opened the University Centre Rotherham (UCR), a purpose-built Higher Education centre in the heart of Rotherham. UCR is dedicated to offering high-quality degrees and professional training qualifications and is the next step for many of our current students and for Adults who may wish to study higher-level qualifications.
The Group have been delighted with the success of UCR and the achievements of our students who enjoy studying degree-level courses close to home with the added bonus of lower course fees, along with excellent employer links, a small friendly community and above all, courses accredited by top Universities. Building on this success, we have extended our offer into the North Notts area and have made Higher Education more accessible for the communities of Bassetlaw.
In February 2022, the RNN Group became the first education provider to sign up to 'The Bridge Skills Hub', Bassetlaw Council's flagship regeneration project supported by the D2N2 Local Enterprise Partnership. This project aims to create further opportunities for the Bassetlaw community and the RNN Group started delivering courses at the Hub in early May.
The RNN Group offers a range of exciting Higher and Degree Apprenticeships and higher-level qualifications within the centre to allow people of the local and surrounding areas easier access to higher-level skills and training in addition to their already well-established further education offer at both the Worksop and Retford Campuses of North Notts College.
RNN's current provision – as part of a phased opening of courses and expanding on what is offered at the North Notts College, Worksop and Retford Campuses – includes a Level 4 Lead Practitioner in Adult Care and Level 5 Leader in Adult Care. As of September 2022, we will be offering a Foundation Degree in Early Childhood Studies, a Foundation Degree in Professional Practice in Health and Social Care, Access to Higher Education (Health) Diploma Health Science Professional Level 3, Level 4 Diploma in Counselling and a Higher Apprenticeship Assistant Practitioner course.