University Centre Rotherham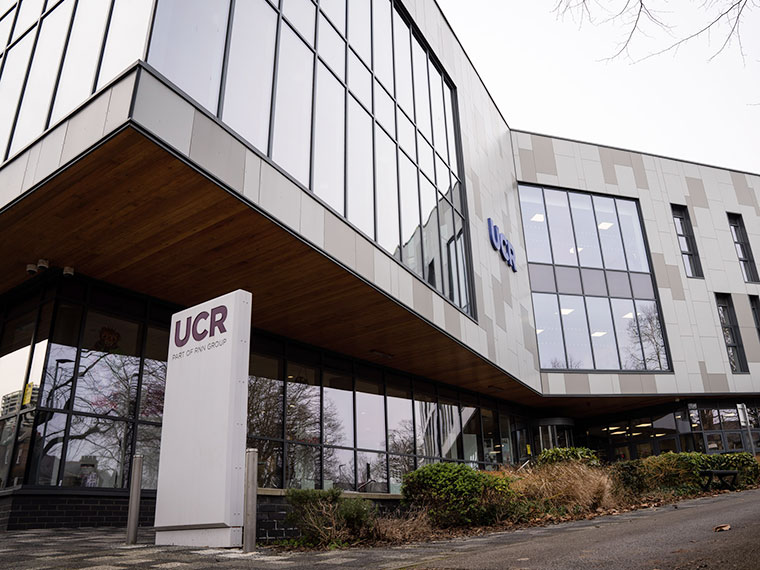 The University Centre Rotherham (UCR) is a £10.5 million facility for students and adult learners in the heart of Rotherham.
The purpose-built centre on Doncaster Gate provides access to degrees and higher-level qualifications, accredited by Hull University and Sheffield Hallam University. Degrees are more accessible for people in the town with tuition fees well under the £9,000 charged by many universities, currently at £6,900 for full timed degree courses.
UCR is operated by leading education and training provider RNN Group. Courses cover digital, creative, health, technical construction, engineering, and leadership and management, to meet the needs of the local economy.
Other courses include business enterprise, graphic design, performance, education, computing, media and photography. The 3,300m² campus houses a range of dedicated facilities including seminar and lecture rooms, independent group study spaces, a fully-equipped library, a café and exhibition spaces.
Studying at UCR means students can achieve their career aspirations without the need to live away from home or travel long distances and offers opportunities for those already in employment who want to study a degree or higher-level qualification around their work and family commitments.
The centre aims to develop both education and business for future generations in Rotherham. It plays a pivotal role in closing the skills gap in the town and supports the local economy by increasing access to higher-level skills, inspiring students to become the business leaders and entrepreneurs of the future.
The UCR development was part-funded by the Sheffield City Region which contributed £3.5m of Local Growth Fund money.
Link to the University Centre Rotherham website:
https://ucr.rotherham.ac.uk/
Courses:
https://ucr.rotherham.ac.uk/course-type/higher-education/
Courses for Adults:
https://ucr.rotherham.ac.uk/course-type/adult-courses/
Access to Higher Education:
https://ucr.rotherham.ac.uk/course-type/access-h-e/
Professional Courses:
https://ucr.rotherham.ac.uk/course-type/professional-courses/