Bridge Skills Hub – A year on
In February 2022, the RNN Group expanded its HE offering into the North Notts area making Higher Education more accessible for the communities of Bassetlaw by becoming the first education provider to sign up to 'The Bridge Skills Hub', Bassetlaw Council's flagship regeneration project supported by the D2N2 Local Enterprise Partnership. This project aims to create further opportunities for the Bassetlaw community and the RNN Group started delivering courses at the Hub in early May.
The RNN Group offers a range of exciting Higher and Degree Apprenticeships and higher-level qualifications within the centre to allow people of the local and surrounding areas easier access to higher-level skills and training in addition to their already well-established further education offer at both the Worksop and Retford Campuses of North Notts College.
A year on, the Groups provision as part of a phased opening of courses and expanding on what is offered at the North Notts College, Worksop and Retford Campuses – includes:
A Level 4 Lead Practitioner in Adult Care and Level 5 Leader in Adult Care
A Foundation Degree in Early Childhood Studies
A Foundation Degree in Professional Practice in Health and Social Care
Access to Higher Education (Health) Diploma Health Science Professional Level 3
Level 4 Diploma in Counselling
A Higher Apprenticeship Assistant Practitioner course
The Bridge Skills Hub building features cutting-edge facilities made to support a variety of programmes across business, childcare, and health sciences. These include higher-level apprenticeships, foundation degrees, access to HE courses, and degree top-up courses.
RNN Group was delighted to be part of the official launch of the Hub a few months ago in March at which the Groups CEO, Jason Austin, was present following nearly three years of restoration work.
He stated, "I am delighted on behalf of the RNN Group to be supporting this formal launch of the Bridge Skills Hub today as the first provider to sign up to deliver HE courses here last year.
"RNN Group truly believes in delivering innovation and skills in our communities and we are so proud to be able to have extended our HE offers here after the success of our offering at University Centre Rotherham."
For more information about the courses we offer, visit: https://www.nnc.ac.uk/bridge-skills-hub/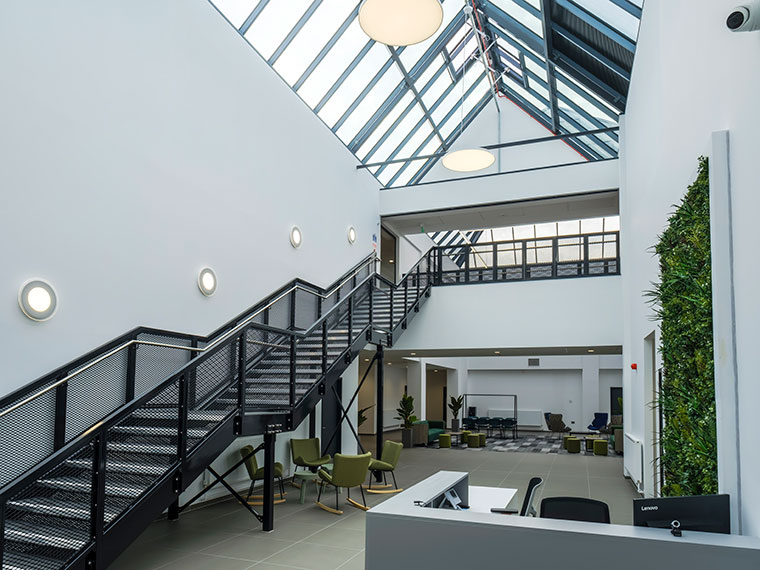 (photos credit: Lindum Group Ltd)
Subscribe to our newsletter on LinkedIn
Subscribe