RNN Group given keys to the door of University Centre Rotherham
RNN Group, which comprises of Rotherham College, North Notts College and Dearne Valley College, has received the keys to University Centre Rotherham (UCR), marking the build's completion by contractors, Willmott Dixon.
Willmott Dixon has been working closely with the Group since last September, from milestone events marking the development's rapid progress, to inviting Construction students from across all three Colleges to gain insight into working on large-scale projects.
Alan Neal, Construction Manager for Willmott Dixon who has led and overseen the development from its earliest stages said, "As a local company based in Yorkshire with a strong track record of work in Rotherham, we are excited to be handing over the keys to this brilliant new university centre. One aspect we are proud of is how we've been able to work closely with companies in and around Rotherham, to ensure as many as possible were involved with the building work.
"University Centre Rotherham will provide important skills that will benefit the local economy for years to come and we hope it will also encourage many students to choose a career in construction."
In the planning stages, lots of thought and consideration went into determining the best way to minimise disruption to the local wildlife during the build. Wilmott Dixon are big advocates of biodiversity management by working in collaboration with The Wildlife Trusts, and are committed to systematically managing their environmental impact at each stage of the project.
UCR is part of the Rotherham Plan 2025, a regeneration strategy for Rotherham established by the Rotherham Together Partnership. A brand new campus dedicated to offering degrees and professional training qualifications, UCR will provide a state-of-the-art teaching facility in the heart of Rotherham, due to welcome students this September.
Jana Checkley, Director of Higher Education and Skills for RNN Group said, "UCR has been a fantastic journey and as an organisation we are exceptionally proud to have worked with Willmott Dixon on such a beneficial project.
"The new university centre has been built to an extremely high standard and we look forward to moving in our state-of-the-art facilities, ready for UCR to open its doors this autumn to students of all ages and career aspirations."
Other representatives who have been involved in UCR's progress were invited to the milestone event, including a representative from Lloyds Banking Group, an organisation that has both supported and partly funded the project. Representatives from partner organisations Rotherham Metropolitan Borough Council, Barnsley & Rotherham Chamber of Commerce and Sheffield City Region also attended.
Dan Jarvis, Mayor of the Sheffield City Region, said: "Access to outstanding education is crucial in ensuring everyone, regardless of their background, can fulfil their potential and realise their ambitions.
"I am delighted to see this important step for University Centre Rotherham, and very pleased that the Sheffield City Region was able to support the creation of the new centre with £3.5m of Local Growth Fund money."
Cllr Chris Read, Leader of Rotherham Council and Chair of the Rotherham Together Partnership added, "Having UCR here in Rotherham is part of the town's regeneration and forms a key part of our vision and masterplan to enhance where we live.
"As a Council we are also committed to ensuring all our young people have the best start in life, and what better way can we support this than by ensuring they are able to gain the skills and education they need right here in the borough.
"This university centre will help bridge the skills gap we have which is currently holding the town back. If young people can get better qualifications they would be able to get better jobs, progress their careers and increase their income which can only be a good thing for the town."
University Centre Rotherham is dedicated to delivering degrees and professional training qualifications in the heart of Rotherham, offering a huge range courses in areas such as business enterprise, graphic design, performance, education, computing, media and photography and much more.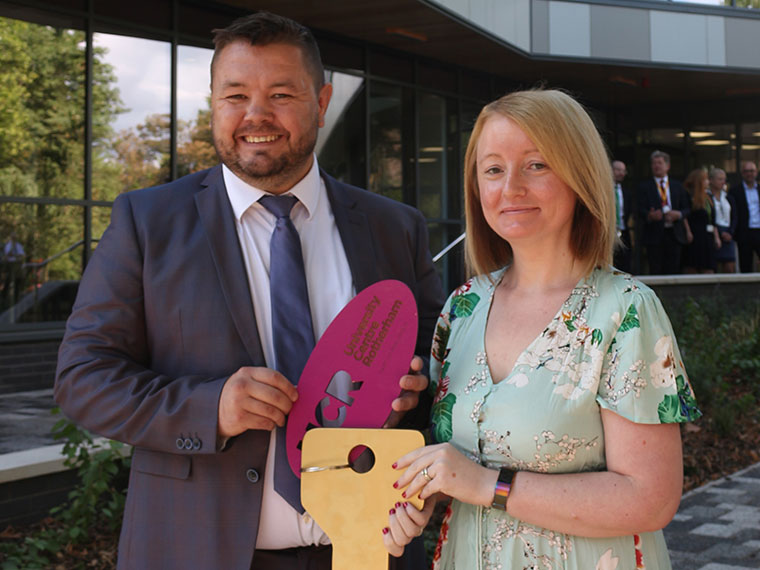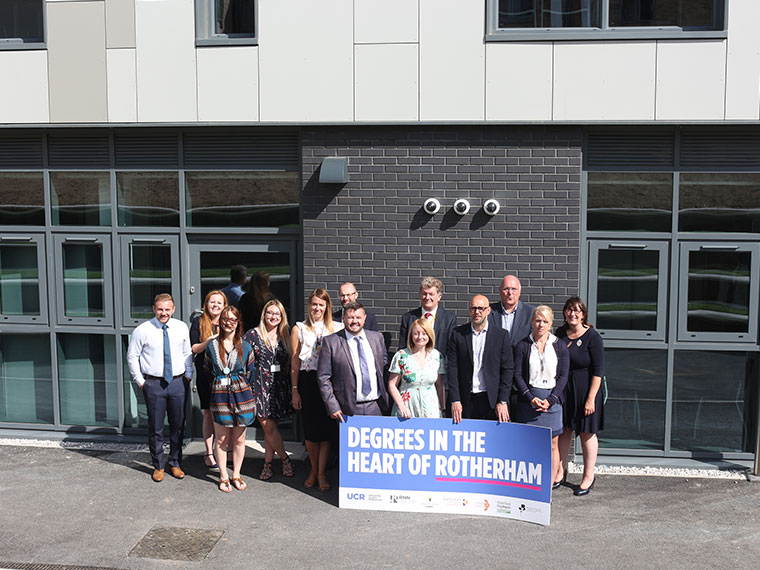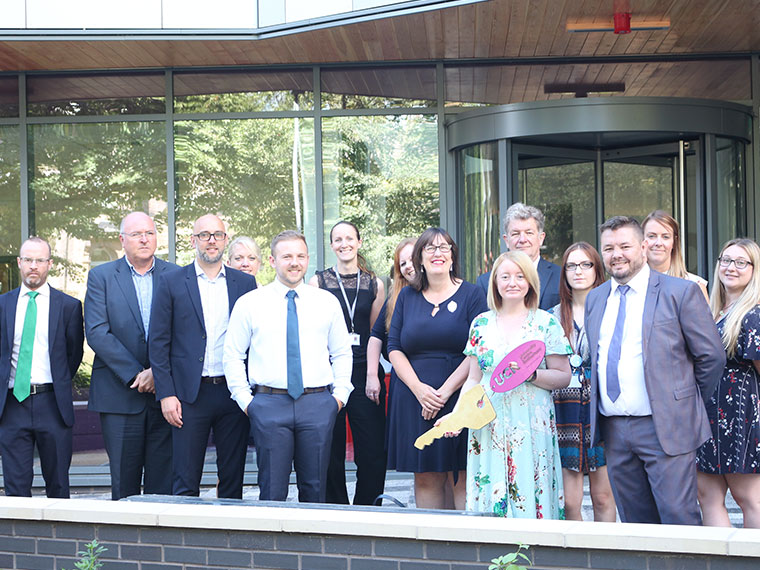 Subscribe to our newsletter on LinkedIn
Subscribe