RNN Group support community at Local Employment and Advisory Forum (LEAF) event
University Centre Rotherham, RNN Training and the colleges within the RNN Group, which include Rotherham College, Dearne Valley College and North Notts College, were invited to attend the annual LEAF event at Magna Science Adventure Centre in Rotherham this month to provide local schools, college leavers and jobseekers with information, advice and guidance on the courses and apprenticeships available to provide them with the skills they need to succeed.
The event, now in its 5th year, attracts more and more attendees each year seeking advice and information to take their education, skillset and employability to the next level.
A wide range of curriculum areas from the colleges were represented at the event with staff bringing along with them interactive activities to be able to share with prospective students to show the types of hands-on learning that they would undertake during their studies.
Electrical Engineering tutors from Rotherham College brought along with them a large-scale buzzer game which attracted a large audience throughout the event and Rotherham College Hair and Beauty tutors showcased Media Make-up students work with intricate prosthetics and visual mock injuries.
Dearne Valley College Automotive Technology tutor, Daniel Duke, stole the show at the event by bringing along two of the College's six electric vehicles which are being used for study purposes by their current Motor Vehicle students.
Daniel said: "We loved showcasing our fully electric vehicles along with components from a hybrid vehicle; it really engaged a wide range of people who attended the event and even those who were exhibiting on the day.
"It's great to discuss and raise local knowledge of the Automotive Engineering industry and its rapid development. We are keen to show what we can offer and how we can support and develop our locality. We realise the importance to help young people and jobseekers make the right choices about their future careers."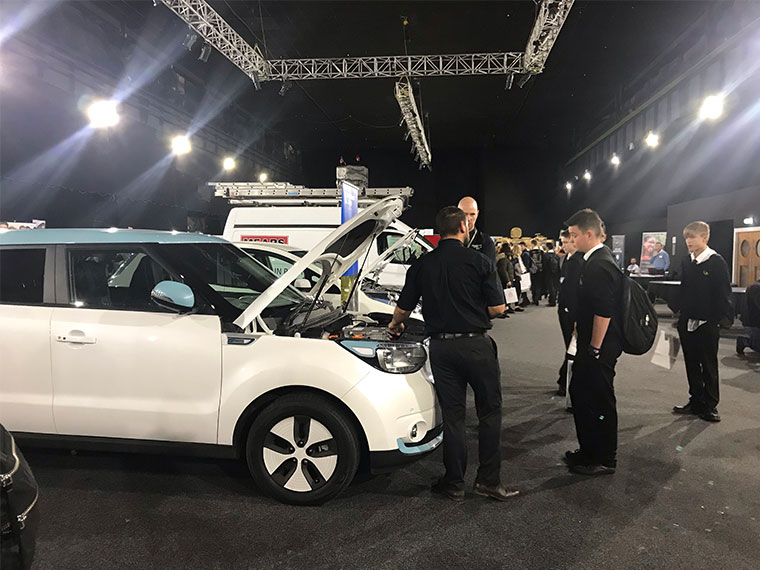 Subscribe to our newsletter on LinkedIn
Subscribe