Catering Students Prepare Christmas Lunch for Representatives of NFPC
Last week the National Fluid Power Centre (NFPC) held its Advisory and Strategic Planning Group meeting attended by over 60 Captains of Industry, which included Managing Directors, CEOs, Engineering Managers and other representatives from Professional Institutions.
Following the meeting at NFPC, all were invited to a three course Christmas lunch provided by the Catering students and staff from Rotherham College.
The dishes prepared by the students is an example of the College's involvement in the Teach Too project, a programme that aims to help raise learner aspirations and support students in developing a broad set of employability skills relevant to industry.
John Savage, Director of Business Development and Quality Management at NFPC said, "The meal was outstanding, the service was fantastic and every aspect of this special occasion was delivered and managed with high precision and professionalism.
"The students are a credit to the College and clearly met our customers' expectations. Everyone present congratulated the team for their outstanding service and the NFPC would like to repeat this service again in December 2019."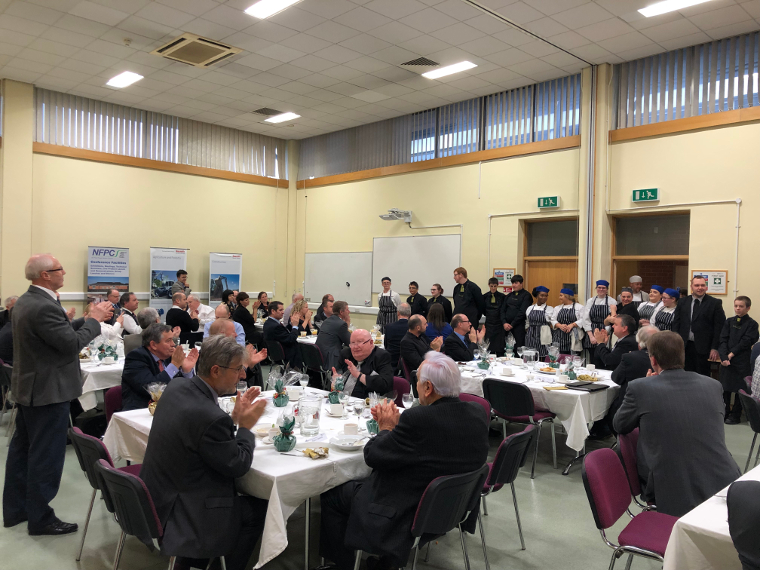 Subscribe to our newsletter on LinkedIn
Subscribe