Patrons lunch at The Wharncliffe Restaurant
RNN Group in collaboration with Barnsley and Rotherham Chamber hosted one of three annual Patrons Lunches for the three chambers across South Yorkshire at their fine dining restaurant, The Wharncliffe.
Over fifty attendees enjoyed a welcome drink and networking, followed by a meal of guinea fowl and a contemporary take on strawberries and cream.
Jason Auston, CEO and Principal of the Group addressed the lunch attendees and talked about the importance of partnership work with employers before the close of the lunch.
A huge thanks to the Chambers – Doncaster, Sheffield and Barnsley and Rotherham – for organising these lunches and to all the employers who attended the lunch.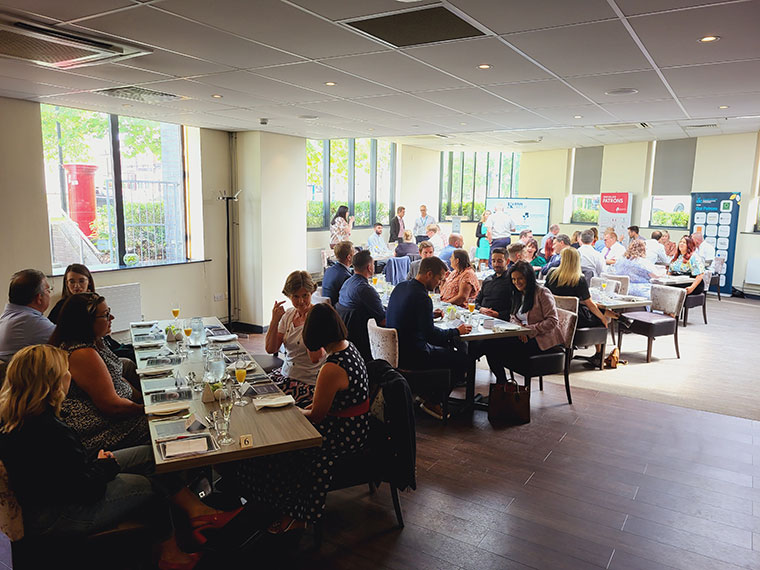 Subscribe to our newsletter on LinkedIn
Subscribe