Commercial Training Opportunities and Services for Businesses
The RNN Groups vision is to lead on innovation and skills in our communities. Over the last few months we have launched a number of commercial training and services for businesses.
The RNN Group has created strong relationships with local employers and after listening to our employer partners on our advisory boards, the Group now offers both commercial training courses for employers to take advantage of for their employees as well as adults wishing to retrain or re-enter the job market.
Courses are offered in IOSH, NEBOSH, first aid, manual handling, mental health in the workplace, falls prevention awareness, cleaning principles, business administration, customer service, lean organisation management, accountancy, data protection, principles of warehousing and storage, CAD, hydraulics, retail operations, caring for children and young people, infection control, safe handling of medicines, dignity and safeguarding in adult health and social care and counselling skills to name a few. For more information, do visit our website and to see the full list of courses available: https://www.rnngroup.co.uk/partner-with-us-for-employers/our-commercial-training-courses/
In many cases these courses are free to adults so do check when you enquire or book on.
We also have digital skills boot camps, community courses, adult skills courses and distance learning courses available and information on all these courses can be found here: https://www.rnngroup.co.uk/partner-with-us-for-employers/our-adult-learning-courses-and-support-for-adults/
Recently, the RNN Group, based in Rotherham, has invested in office space at two of its campuses, University Centre Rotherham (UCR) and Dearne Valley College for local businesses to hire for short and long term use.
We are proud to be offering commercial office space for hire at Business Centre Rotherham (BCR), based at UCR which houses two office pods, group space and conference facilities for individuals and groups to hire for activities such as meetings, quiet working, interviews, training and conferences on a daily hire rate. 7Enterprise Way at Dearne Valley College has four large offices for longer term lets by local organisations who need office space for a longer period of time. Both sites are equipped with kitchen and toilet facilities as well as the standard technology to conduct daily business activities.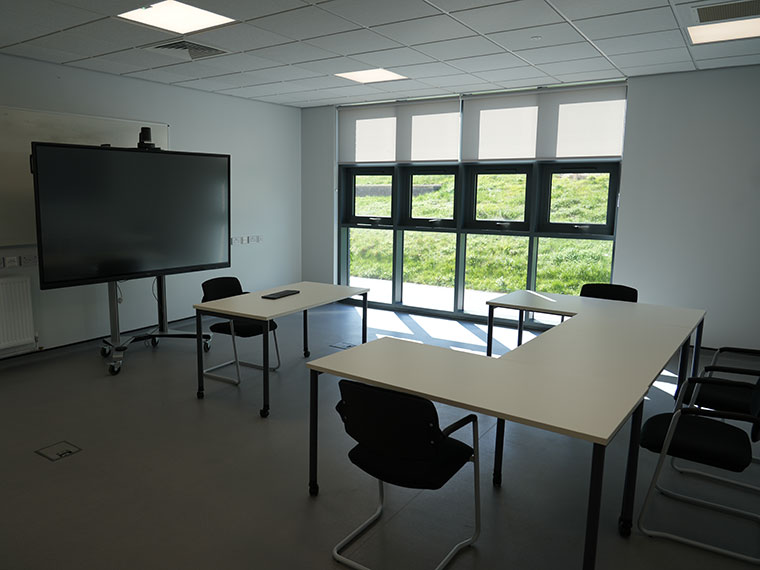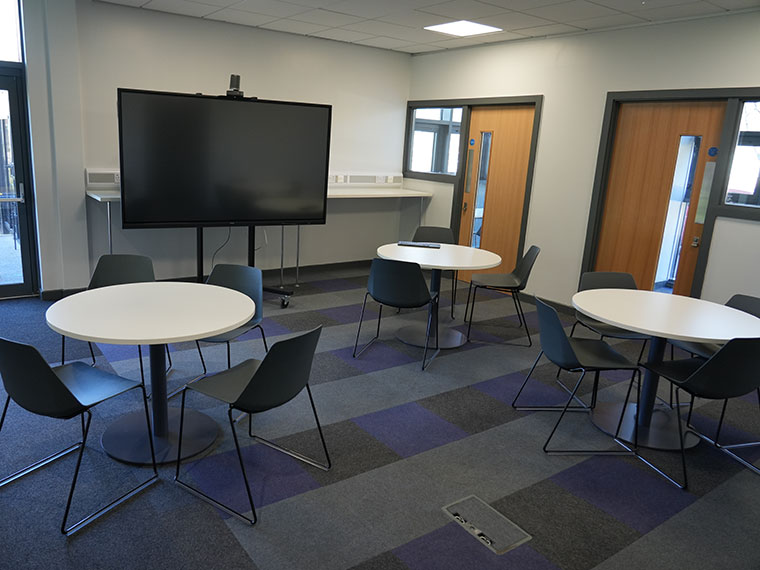 Both sites have been set up to support the growing trend of working remotely alongside the reduction in need for large office space and expensive long term lets by businesses as commercial operations continue to operate in a hybrid state of digital and face to face. The sites have already had interested parties for the different opportunities they offer with BCR providing town centre office space and 7Enterprise Way offering parking for companies, as well as a state of the art gym, MUGA and salon on-site for training opportunities in an area of high growth and development.
For more information or to enquire about booking space, please email us here: commericalbookings@rnngroup.co.uk
Subscribe to our newsletter on LinkedIn
Subscribe