RNN Group Sponsors the Barnsley and Rotherham Business Awards
RNN Group is proud to have sponsored the Barnsley and Rotherham Business Awards 2018 for the third consecutive year; this year as the brand new University Centre Rotherham (UCR).
Hosted by TV and Radio Broadcaster Stephanie Hirst, the awards were delivered by the Barnsley and Rotherham Chamber of Commerce at Magna Science Adventure Centre on Friday 19th October 2018.
With 55 local nominees vying for awards on the night ranging from Enterprise Business Growth to Apprentice of the Year, the event was a celebration of local employers' and apprentices' achievements over the past year.
The prestigious 'Business of the Year' award was presented to Barnsley-based LNS Turbo UK, whilst Sheffield-based Molly's Fund was awarded the title of Chamber Charity of the Year and received a £3,000 cash donation from Fortem.
Discussing the achievements of local employers, Chief Executive of the Chamber, Andrew Denniff said, "This year's awards has seen a record number of entries, culminating in a sell-out event which proved to be a memorable evening which celebrated the achievements of businesses of all shapes and sizes based in the region.
He added, "I would like to congratulate the winners on the evening, especially our newly crowned business of the year LNS Turbo. The success of the event illustrates some of the truly amazing work which is being undertaken in our region, from the new and promising companies who have a bright future ahead of them to established companies who are celebrating milestone anniversaries".
Level 3 Music students from Rotherham College performed during the event with support from University Centre Rotherham's Music degree students.
Andi Rae, Music Performance Curriculum Team Leader, said, "I'm incredibly proud of our students Hasan and Matt and our staff accompanist Joshua Raymond. They were a credit to the College in the way they conducted themselves and showcased the amazing talent we have in the music department."
View the full list of winners.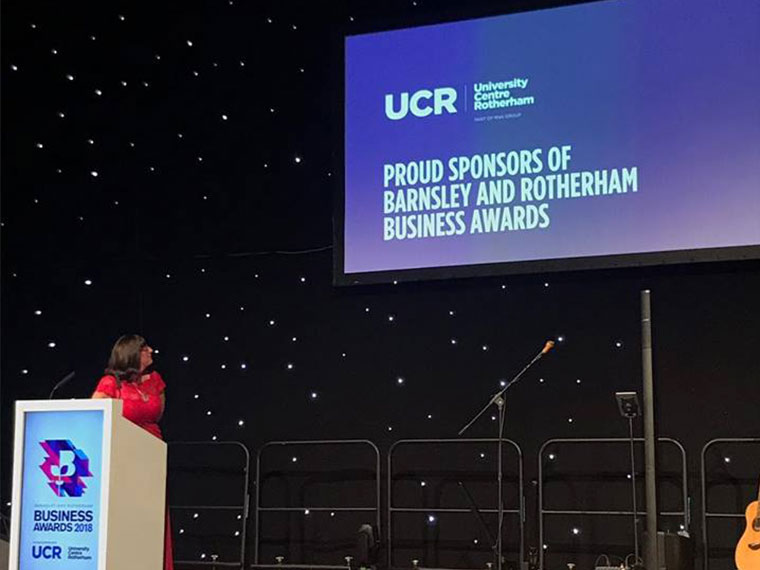 Subscribe to our newsletter on LinkedIn
Subscribe