Does your career journey start at Dearne Valley College?
As you wrap up your time at school, it's time to start thinking about what field of work you might like to go into.
If you're considering a career in an industry like agriculture, animal care, sport or construction, Dearne Valley College could be the perfect place to start.
As the name suggests, we're based in the heart of the Dearne Valley region of South Yorkshire, near to Manvers and Swinton. Due to our location, we attract students from across Rotherham, Barnsley and Doncaster looking to study in friendly and welcoming surroundings with fantastic student facilities.
There's a gym and sports centre with student membership from £12 a month, hair salon for paying customers, a library filled with PCs, books and e-resources, and the College Co-Operative that sells produce grown and made by our students.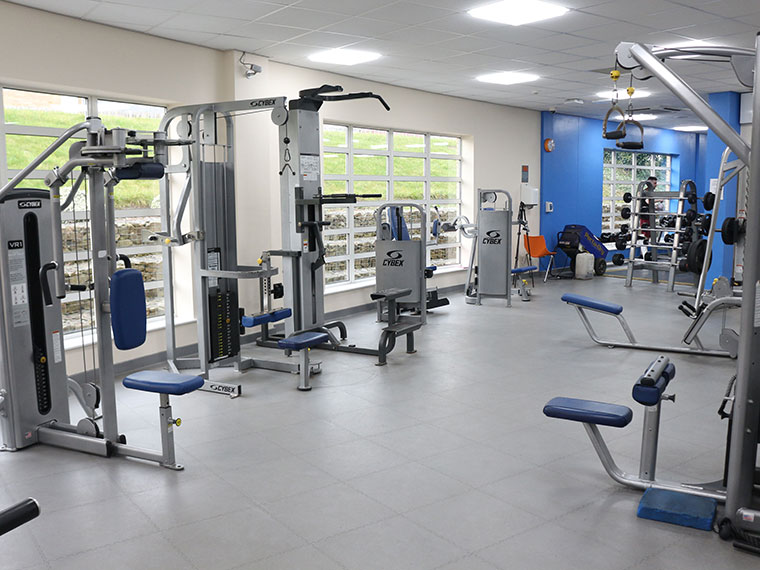 When it comes to courses, our choice is vast. There's a diverse range of vocational courses, apprenticeships and higher level training opportunities for school leavers and beyond. Find the full course list here.
You've probably heard it loads, but what does vocational actually mean? It's basically a way of saying our courses are career focused with lots of hands-on learning and practical skills that will get you ready for the world of work. They're also great if you prefer coursework and assignments to exams.
Students at Dearne Valley College achieve great things thanks to the support they receive from staff. Tutors get to know each student individually and learning feels less authoritarian than school. Many tutors still work in their specific industry, so they also have an inside knowledge about what employers are looking for.
So, what can you study at Dearne Valley College?
If you're an animal lover, did you know you could study animal care here at Dearne Valley College? Our animal care department has various domestic and exotic species such as meerkats, snakes, birds, small furries and we're one of the only colleges to have an armadillo.
Or does your calling lie in caring for humans? Our health and social care department has everything from hospital beds and medical equipment to anatomy, CPR and physiology mannequins to develop the skills needed to make a difference to someone's life.
Maybe motoring is what gets you revved up. Our motor vehicle garage has modern and hybrid vehicles to work on, learning how to safely use tools like welders and angle grinders.
You might be thinking you want a trade under your belt. Our purpose-built construction workshops are fully equipped for bricklaying, joinery, plastering, plumbing, and painting and decorating courses so you can brush up your skills for a lasting career.
Perhaps you dream of working in the great outdoors at one with nature. We have a 12-acre forest where our forestry and horticulture students learn how to safely use equipment like chainsaws, sheers and hedge cutters. We also have our own polytunnels where students grow organic plants and vegetables that are then sold in our on-site shop, the College Co-Operative.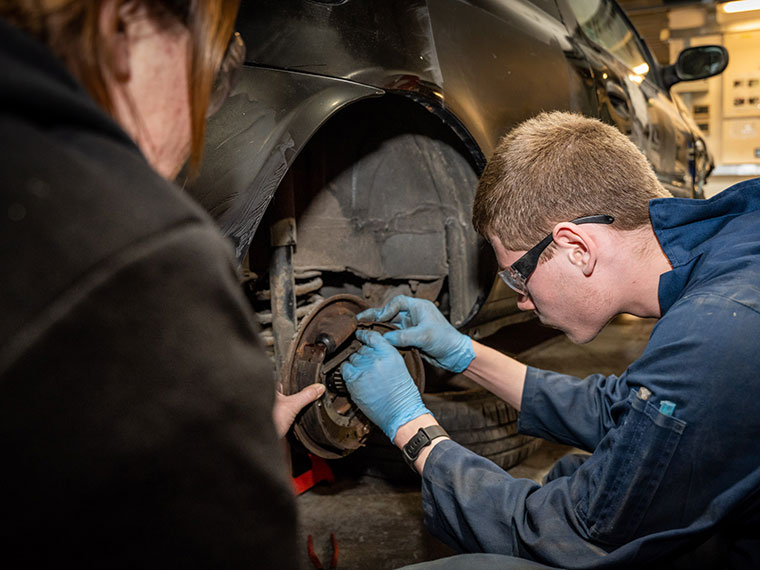 Is sport one of your strengths? Work towards a career in coaching, personal training or sports therapy here at Dearne Valley College. We have our own facility, DVC Sports, with a 70-station gym and multi-use games area for football, netball, badminton, basketball and archery. We also have access to the boating lake at Manvers for outdoor pursuits such as canoeing and kayaking.
Or what about a game changing career in eSports? It's become a lucrative billion-dollar industry in recent years but it's not about sitting around playing Fortnite all day. Our eSports course focuses on the skills, strategies and analysis needed to be a professional player, to other roles like game developing, commentating, data analysing and event organising. We have high spec gaming PC, VR gear, retro games consoles, and our own league team, the Dearne Valley Minotaurs.
At Dearne Valley College, our motto is Futures For Everyone – and we mean it. Many of our subject areas have courses starting from entry level, with routes of progression right up to degree courses. We also have our amazing FLEX course specifically for SEND students to work towards adulthood, independence or employment. Our FLEX facilities here at Dearne Valley College include a relaxation area, kitchen, and open classroom for flexible learning.
If you're still unsure what course you want to study this September, Dearne Valley College will be open throughout the summer with staff on-hand to talk about your options.
Of you can take the first steps towards becoming a Dearne Valley College student by applying online.
Subscribe to our newsletter on LinkedIn
Subscribe