Fine Dining at RNN Group's Best Kept Secret: The Wharncliffe
You are forgiven if you are not aware of the RNN Group's best kept secret: the Wharncliffe restaurant situated at the back of Rotherham College on Percy Street opposite the car park, but many people are not aware of this gem of a fine dining restaurant, deep in the heart of Rotherham.
Run by the wonderfully customer-focused restaurant manager, John Deehan, and open Wednesday – Friday for early evening dining and lunch on Fridays, the Wharncliffe has an excellent reputation for outstanding food and service, and has been serving the local community for many years.
Whether you want to refresh yourself with a morning coffee, unwind with friends for a relaxing drink, host a client for a lunch meeting, or even enjoy a three course meal in the evening before the theatre, the Wharncliffe's new, modern and comfortable surroundings are the perfect place to do this. This restaurant is unique to Rotherham as everything is cooked and served by our learners under the guidance of our hospitality tutors and catering experts. There is also a pre-theatre dining experience if you are off to the Civic Theatre across the road for an evening of entertainment.
Lunch on a Friday is a treat: three courses for £9.50 including gastronomic delights such as beef casserole and plaice goujons for those who enjoy fish on a Friday. Everything is seasonal, as the menu changes on a regular basis ensuring students are constantly learning new dishes and cooking techniques.
The piece de resistance is the evening special events, the last one being French night! Regular special event attendees have many positive things to say about the Wharncliffe events. If you look at Trip Advisor, it is rated an excellent 4.5 out of 5 with most reviews being excellent.
Tonight (Wednesday 29th March), 40 lucky people will be enjoying one of these special evening events that the team – students and staff – put on between October and June each year. It is Seafood Night and has been fully booked for weeks. Guests will be able to enjoy oysters, prawns, brill and cod as part of the tasting menu, and all for £29.50 per head. Tasting menus are the preserve of Michelin starred restaurants and generally cost four times this per head.
Our next event is Italian night on 27th April. The team have sneaked another one in for the 3rd May to celebrate the coronation called a 'Taste of Britain' at the learners' suggestion!
To book visit: https://www.thewharncliffe.co.uk/contact-us/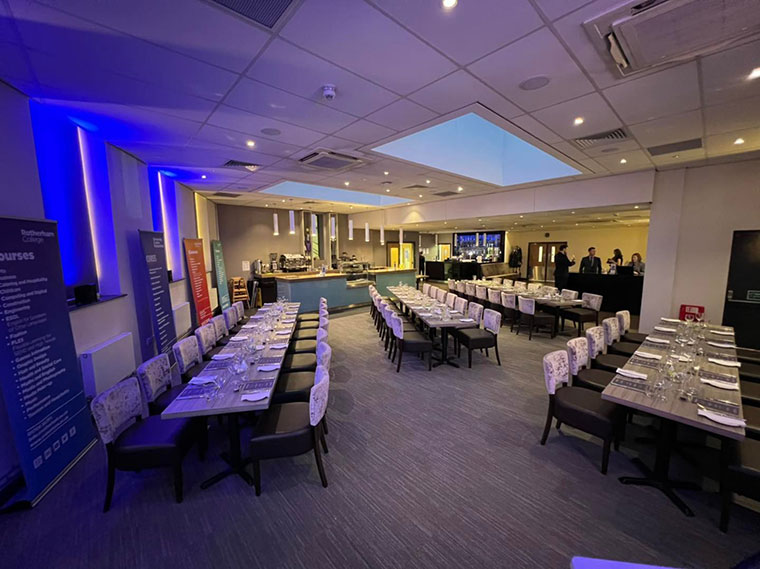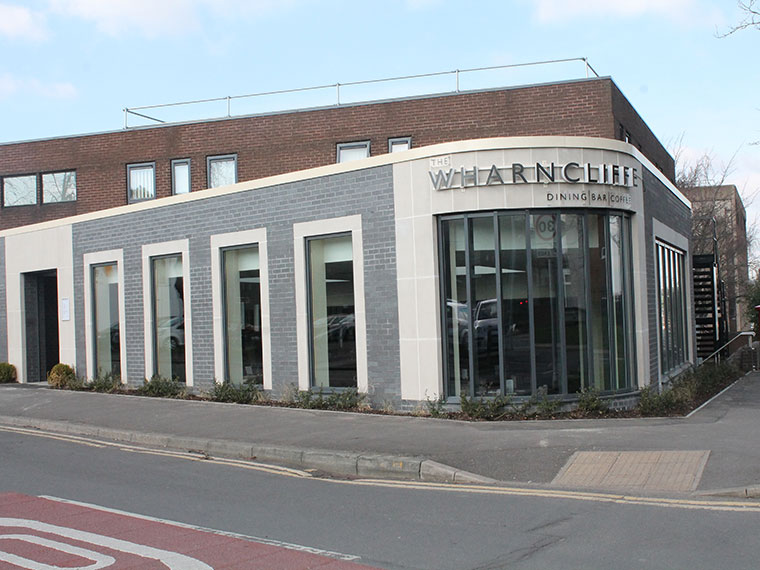 Subscribe to our newsletter on LinkedIn
Subscribe