Is Rotherham College the next route for you?
If you're reaching the end of the road of your school education, you might be questioning which direction to take next.
Should you carry straight on and continue at your school's sixth form? What about taking another route and going off to college? Maybe you want to explore a little further and start an apprenticeship?
Making that choice can be overwhelming. But you're at the wheel of your journey, so it's important to follow what you believe is the right option for you. Your next route will depend on your career goals, GCSE results, and how you prefer to learn.
Students who choose Rotherham College have a huge range of career-focused study opportunities including vocational courses, T levels, and apprenticeships.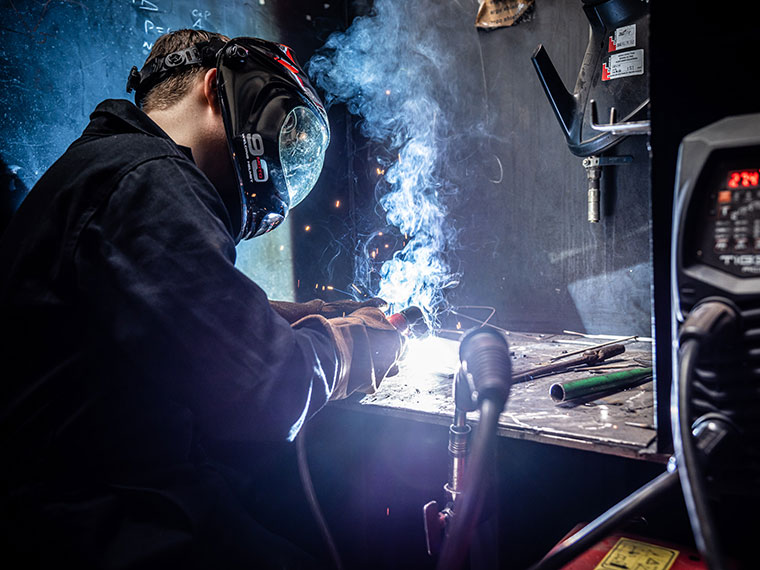 The courses on offer have all been designed with employability in mind. This means that you'll be taught useful and valuable skills that will take you places in an ever-changing workplace.
Whether you want to be a midwife, mechanic, makeup artist or marketing manager, there's a vocational course to get you started. Courses cover a range of subject areas including art, graphics and fashion, catering and hospitality, games animation, and health and social care. Find the full course list here.
Many of the courses are based around hands-on learning within real-life situations. At Rotherham College there is a working restaurant, salon, and construction centre for students studying relevant courses.
New for September 2023, Rotherham College will also be offering T levels, two-year courses that combine classroom learning with 45 days of work placement. T levels are technical-based qualifications equivalent to 3 A levels. Find out more about T levels here.
There are also several apprenticeships available for students looking to earn a wage while learning on the job. See our apprenticeship courses here.
If you're still unsure about what you'd like to study, think about what you're good at. Are you creative or methodical? Do you prefer being active? Like to problem solve? Maybe you're a people person. Visiting college at one of our open events can give you the chance to speak to tutors and students to get a better feel for what courses might suit you.
Parents or schoolteachers might be steering you towards A levels with a view to heading off to uni in the future. But did you know there is a university centre linked to Rotherham College? University Centre Rotherham has many degree courses relating to various college subjects, so you can still progress to higher education if you want to.
The college campus, based in Rotherham town centre, can feel like a more relaxed environment than school sixth forms. You might not be in college every day, and your timetable will include free periods for studying in the library or catching up with course mates over a Starbucks at one of the two on-site cafes.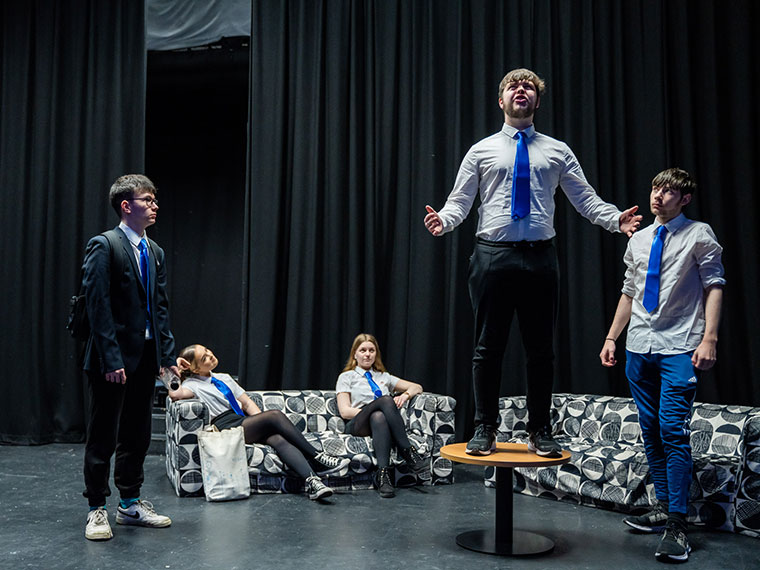 You're encouraged to take more responsibility for yourself and your learning, while being able to express your true self in safe surroundings. Ethan Massingham is a former BTEC music student who decided on Rotherham College rather than staying on at his school's sixth form.
"After so many years at school, I wanted a change and to feel more independent. I had to make my own way to college which made me take more responsibility. But my confidence improved so much."
Ethan is now about to finish his music degree, having progressed onto the BA (hons) course at UCR thanks to the support and encouragement of his tutors.
Students at Rotherham College achieve great things thanks to the support they receive from staff. Tutors get to know each student individually and learning feels less authoritarian than school. Many tutors still work in their specific industry, so they also have an inside knowledge about what employers are looking for.
Sound right up your street? Take the first steps towards becoming a Rotherham College student by applying online. You'll be invited for an interview so you can see if the course you've chosen works well for you. And even then you don't have to confirm your place until August when you get your GCSE results. Remember, nobody expects you to have your whole life mapped out just yet. If you take the wrong road, it's okay to do a U-turn and find a more suitable route.
Subscribe to our newsletter on LinkedIn
Subscribe