RNN Class of 2023 get ready to graduate
More than 300 students from the RNN Group of Colleges will be celebrating their academic achievements next week at the annual graduation ceremonies.
Two celebration events will be held on Friday 17th November at the AESSEAL New York Stadium, the home of Rotherham United Football Club.
The graduation events will see graduands from University Centre Rotherham, Rotherham College, North Notts College and Dearne Valley College don their caps and gowns to collect their formal qualifications.
Graduation is a significant milestone in student life. It's a time to reflect and recognise years of hard work, surrounded by college staff, special guests and well-wishers.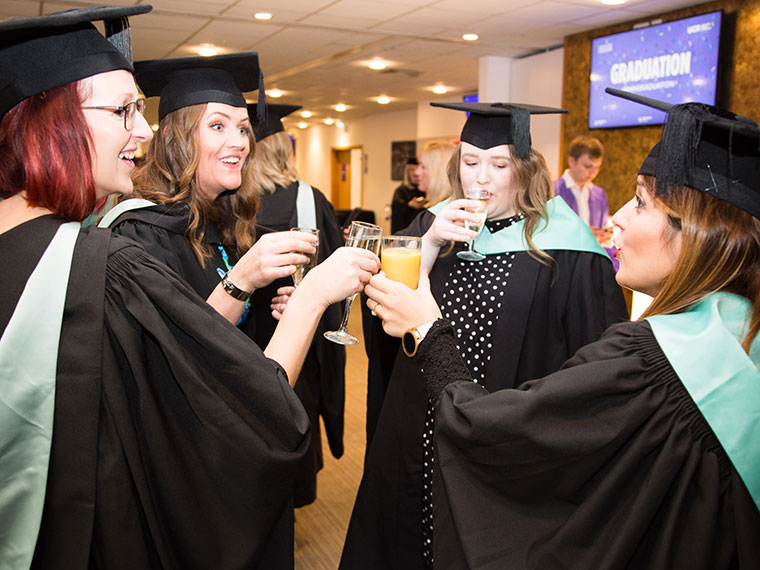 On the day, there will be speeches from our Principal, Jason Austin, Chair of Governors, Janet Pryke, and graduates who have been selected to speak about their time at University Centre Rotherham. We are also delighted to be welcoming this year's guest speaker, Rebecca Jones, who is the CEO and co-founder of Iprosurv, a trailblazer in drone applications.
The morning ceremony will commence at 10am, and the afternoon ceremony at 2.30pm. Both sessions will be live streamed here.
We are immensely proud of all the students graduating this year. Our RNN graduates have gained degrees, higher level apprenticeships, and professional qualifications in sectors such as accounting and business, animal management, art and graphics, computing, education, engineering, hair and beauty, media, and performance.
Some have done so while working in their chosen industries, aided by the partnerships we have formed with employers. Others have fit their studies around family commitments, having returned to education as a mature student.
This year, the RNN Group has also been awarded the Teaching Excellence Framework (TEF) silver rating for our higher education provision. This means that both student experiences and outcomes are very high quality. On graduating, our students have the skills needed to help our places, communities and economies thrive.
Are you graduating with us?
We advise you arrive 90 minutes before your ceremony start time to allow for check-in, gown collection and photographs.
Don't forget to have your confirmation email to hand when you arrive at the New York Stadium as you will need it to collect your tickets and seat number. You'll also need your gown hire order number.
All ticketed guests should be seated 30 minutes before the ceremony starts. Graduands must be ready to join the procession approximately ten minutes before the ceremony starts.
The ceremonies will last for around 90 minutes. After this, there will be more time for photographs before you return your cap and gown – unless you have opted for extended hire.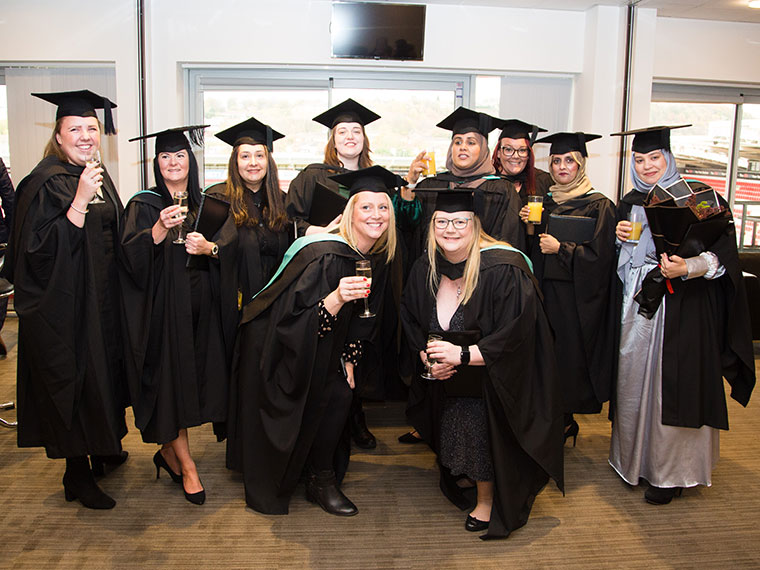 Subscribe to our newsletter on LinkedIn
Subscribe