Stauff UK partners with the National Fluid Power Centre
On 28 September 2022, the
National Fluid Power Centre (NFPC)
was approved by
Stauff UK
as the official training provider for their Staff. Stauff UK is a Sheffield-based, premium manufacturer of hydraulic and fluid port-to-port solutions. The company is part of an international brand that has been supplying quality products since the 1950s.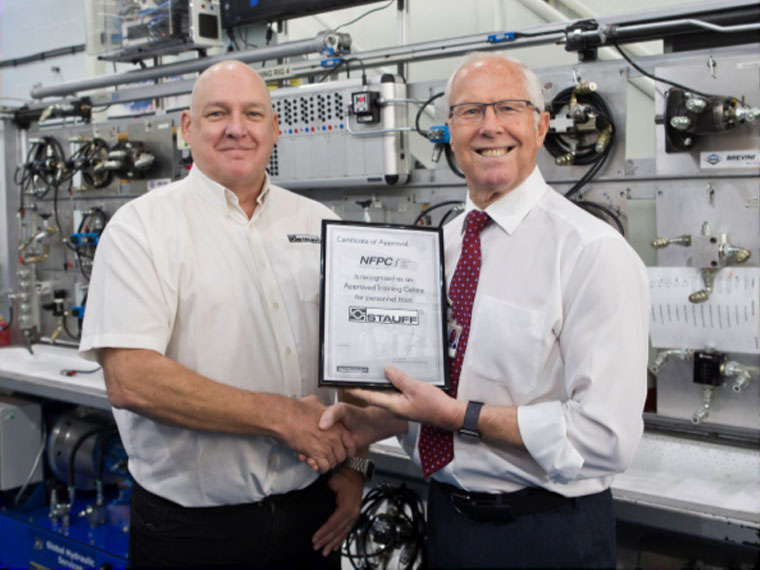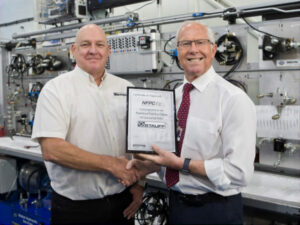 In 2021, the
Department for Education
(DfE) launched a new incentive called the Skills Accelerator Programme (SAP) to support the upskilling of the UK workforce. This same project also provided the opportunity to further train college and university staff, in turn helping them to become more capable of delivering curriculum involving Integrated Systems Engineering (ISE) to students. As part of this incentive, the
RNN Group
partnered with NFPC and was awarded a grant by the DfE. The NFPC invested their share into increasing the equipment base at the Centre, to enable the training of people aligned to digital technology and predictive maintenance techniques. The NFPC has over 50 national and international companies forming its Industry Advisory and Strategic Planning Group, including renowned brands like Mitsubishi, Kawasaki, Shell, Hydac, Parker, Bosch, Rexroth and many more. As a key player in the NFPC's training rig upgrades, Stauff UK is helping the Centre to pave the way for the future of Integrated Systems Engineering (ISE) training. In simple terms, ISE is a system-orientated approach to engineering that covers the design, development and operations of complex systems. The areas that the NFPC specialises in training are Hydraulics, Pneumatics and Applied Electronics. These systems are commonly used in modern industrial engineering, in places such as wind turbines, steel plants and crane mechanics. John Morris, Managing Director of Stauff UK said:
"We are proud to have the NFPC as an Approved Training Provider on our behalf and we are looking forward to forging a long-lasting relationship.
"The NFPC, under John's leadership, has provided the UK with a fantastic pool of knowledgeable, highly competent hydraulic engineers and has invested heavily to ensure newly certified students are right up to date with the latest technology in our industry."
With over 50 years of experience in the industry, John Savage, Director of NFPC has seen how technological advancements have transformed the energy sector. He stressed the importance of keeping the next generation up to speed by way of training. John R Savage, Director NFPC said:
"Stauff UK are now the 17th Company to appoint the NFPC as their official Training Provider and we look forward to working together for many years to come to benefit all concerned.
"We want every advanced level apprentice that studies engineering at the RNN Group to get an insight into hydraulics, pneumatics and applied electronics. The SAP grants them a fully funded course here at the Centre after they have completed their final year of engineering.
"Once students come into a place like this, they are greeted by a closer working environment and begin to understand higher levels of technology. This is a prestigious opportunity as the RNN Group is the only education provider in the country with this privilege."
Find out more about our courses in
Engineering
Subscribe to our newsletter on LinkedIn
Subscribe