New University Centre Rotherham welcomes students for first day of term
RNN Group will welcome students and adult learners to University Centre Rotherham (UCR) for the first time on Monday 24 September.
The £10.5m university centre in Rotherham Town Centre on Doncaster Gate will provide access to degrees and higher-level qualifications in the heart of Rotherham, accredited by Hull University and Sheffield Hallam University. Tuition fees will be under the £9,000 charged by many universities, making degrees more accessible for people in the town.
UCR is part of the Rotherham Plan 2025, a strategy set out by the Rotherham Together Partnership to improve the economic and social wellbeing of the borough. Currently only 17 per cent of the population in Rotherham and Bassetlaw have a higher or degree-level qualification (Level 4 or above), compared to the national average of 27 per cent.
RNN Group expects to run 50 different courses by 2020, adding to the 32 university-level courses currently on offer, and has been working closely with employers to develop courses covering digital, creative, health, technical construction, engineering, and leadership and management, to meet the needs of the local economy. The target is to attract 1,000 additional students over the first five years.
Chief Executive of the RNN Group, John Connolly, said: "We are delighted to welcome students to the brand new UCR campus this autumn.
"Studying at UCR means students can achieve their career aspirations without the need to live away from home or travel long distances and offers opportunities for those already in employment who want to study a degree or higher-level qualification around their work and family commitments. We're aiming to inspire students at UCR to become the business leaders and entrepreneurs of the future."
Jana Checkley, Director of Higher Education and Skills at RNN Group, said: "UCR is a fantastic facility for our students providing the wider community greater opportunities to study degrees and higher-level qualifications locally. I am really pleased to be welcoming our students to the start of term today and look forward to supporting them on their journey to reaching their aspirations".
Cllr Chris Read, Leader of Rotherham Council and Chair of the Rotherham Together Partnership, which has helped drive the plans for the facility, said: "Having a university centre here in Rotherham will develop both education and business for future generations here in Rotherham.
"It makes sense to attract new students and local businesses in order to offer the best educational and business experiences. This centre will play a pivotal role in closing the skills gap in the town and support the local economy by increasing access to higher-level skills."
UCR is part-funded by the Sheffield City Region which contributed £3.5m of Local Growth Fund money. Dan Jarvis, Mayor of the Sheffield City Region, said: "Access to outstanding education is crucial in ensuring everyone, regardless of their background, can gain the skills and knowledge to help them realise their ambitions and reach their full potential.
"I am delighted to see University Centre Rotherham is open to students and adult learners, and very pleased that the Sheffield City Region was able to support the creation of the new centre with £3.5m of Local Growth Fund money."
Local Enterprise Partnerships are playing a vital role in driving forward economic growth across the country, helping to build a country that works for everyone.
That's why by 2021, the Government will have invested over £12bn through the Local Growth Fund, allowing LEPs to use their local knowledge to get all areas of the country firing on all cylinders.
UCR offers a wide range of courses in areas such as business enterprise, graphic design, performance, education, computing and media and photography. The 3,300m² campus houses a range of dedicated facilities including seminar and lecture rooms, independent group study spaces, a fully-equipped library, a café and exhibition spaces.
For more information about UCR and the courses available visit ucr.rotherham.ac.uk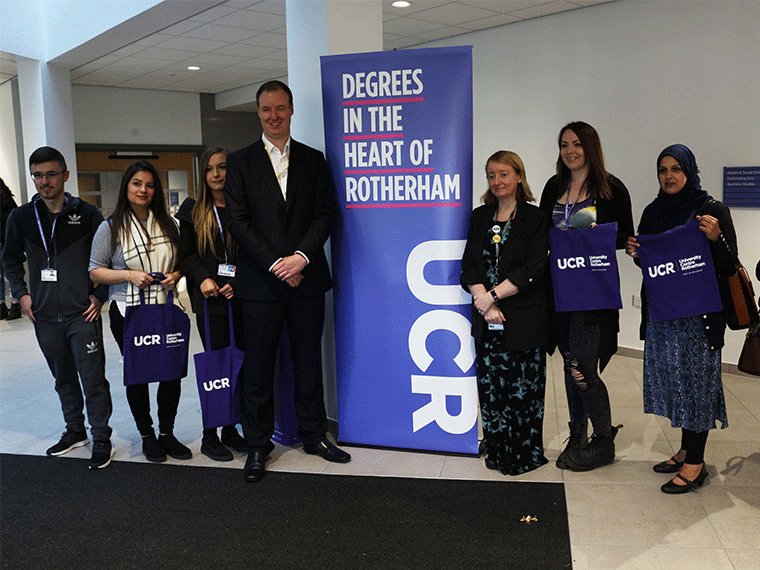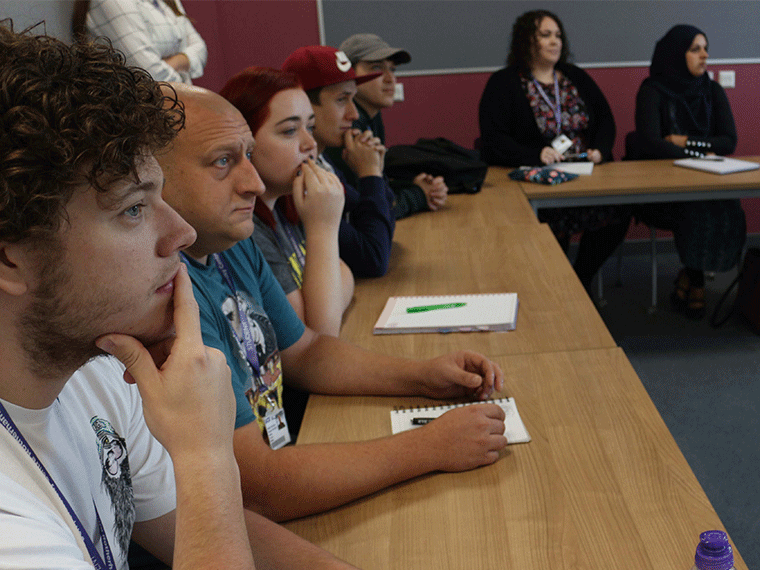 Subscribe to our newsletter on LinkedIn
Subscribe