Principal's Blog: Learning from Football
Learning from Football
The beautiful game is coming to Rotherham in full force this month as we play host to four of the UEFA Women's Euro matches on 10th, 14th, 18th and 23rd July.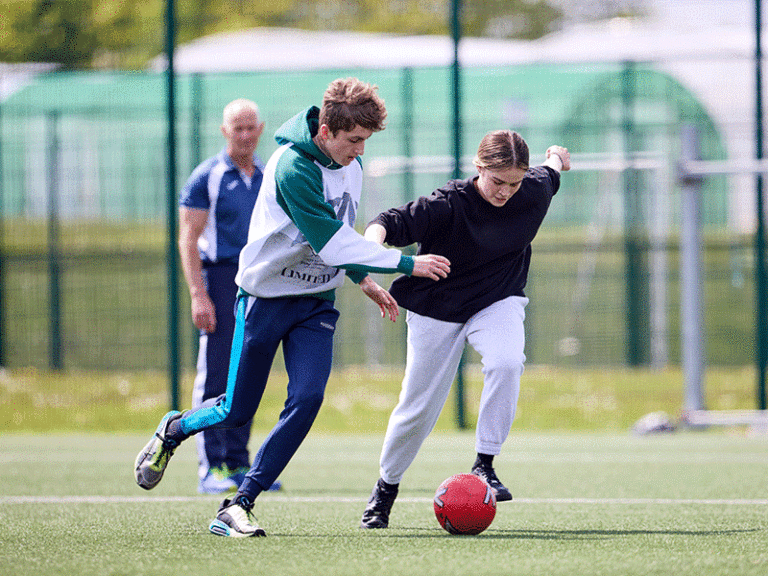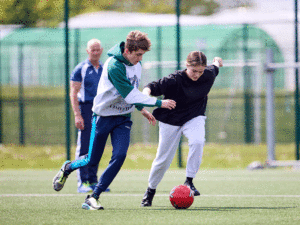 Rotherham as one of nine host cities and ten match venues, is delivering a record-breaking UEFA Women's European Championship this month and is playing a vital role in supporting the continued growth of women's and girls' football in England.
On the back of this, we – as a community – will be able to enjoy two months of music, dance, theatre, art and much more across Rotherham and our vibrant communities. Over these months we will be able to learn about women's football across Rotherham and hear our local lionesses recounting their achievements as well as stories from the passionate fans. There are many more learning opportunities from workshops, to theatre productions, competitions to activities for anyone of any age to be get involved with as well as Fan Parties before each match.
The RNN Group, represented by Rotherham College and Dearne Valley College, are very proud to be supporting Rotherham Council in their Fan Parties as a Host City Supporter for the UEFA Women's Euro football matches throughout July.
The tournament being held here aims to make its mark by inspiring positive change in Rotherham, a vibrant and culturally exciting market and minster town through its five areas of focus: early years, development years, adults, coaching and refereeing and has ambitious targets for each area of focus around engagement, access, development of pathways and football within Rotherham.
Dearne Valley College (DVC), one of the three colleges in the Group, includes sport as a key offering for students and learners from Level 1 all the way to Level 6 course options, including catering for coaching as part of the course, one of the key focuses. Our state-of-the-art sports facilities include a fully equipped commercial sports centre, fitness suite, a full-size football pitch, two astro turf pitches and a sports therapy clinic, and we are currently developing an Exercise Science Laboratory. The sport offering is a popular course for learners at DVC (alongside our sport offering in Retford Post 16 Centre, part of our North Notts Campus). However, not only do we offer sport as a course for young adults, but we are supporting the future stars of football enabling football training for local football groups at our facilities at DVC. We even offer Esports – new to me in recent years as someone who enjoys sport – and one of the fastest growing sectors of the digital economy creating specialist job roles within all business functions. The RNN Group does not sit still and embraces new learning opportunities at all times.
As a keen sportsperson myself and having begun my career as a lecturer in Sport and Leisure, I know that the power of sport is transformative for communities. In more recent years, I have seen this in the Rotherham community, when I have had the opportunity to watch Rotherham United at the New York Stadium. The pride and the community feel during these matches is immense so it is with great pride that we as the RNN Group are involved as a host city supporter for this amazing opportunity for Rotherham and its community.
The community of Rotherham is very important to the RNN Group: as an education provider, working with a number of local employers, and as an employer ourselves of around 1000 people we are excited to be able to take part and be involved with this amazing opportunity for Rotherham. As a Host City Supporter, we will be involved in the Fan Parties in the Fan Zones so we look forward to welcoming members of our local community to our stand to enjoy the activities we will have on offer before each game.
Subscribe to our newsletter on LinkedIn
Subscribe