The sky's the limit: RNN Group Colleges' students shine at WorldSkills UK event
RNN Group students have made quite the impression at the WorldSkills UK event 2018.
Excelling in the body art competition, Rotherham College HND Media Make-up student Emily Smith gained the highest score on record. With this exciting win under the previous gold medallist's belt, Emily has been invited to join the prestigious Work Skills UK Squad as an ambassador. This extraordinary opportunity will see Emily travel around the UK and internationally helping inspire other learners in the area of hair and beauty.
Discussing her impressive achievements, Emily said, "After achieving gold in 2016, I am overwhelmed to achieve the highest points gained at WorldSkills UK 2018 with 91/100. This is an amazing achievement and I am excited about the opportunities this will bring for me such as becoming an ambassador."
With the theme of the body art competition being history, Emily chose a thought-provoking take on Guy Fawkes. Emily's piece included detailed body paint, intricate prosthetics, accessories and themed props including gallows and a bonfire pit.
When asked what she had enjoyed showing she can do at the event, Emily responded, "I have enjoyed competing and showcasing my skills to create a look that I am extremely proud of. It gives so much opportunity to interact with others and share ideas."
Health and Social Care student Abiola Lugboso also took part in competing. Demonstrating his impressive skills and knowledge in healthcare-based scenarios, Abiola showed an adept ability in delivering top quality care. Wowing the judges, he achieved silver.
Claire Bunclark, Curriculum Manager for Hair & Beauty, added: "WorldSkills UK is a fantastic experience for our learners to showcase their skills working three days at such a huge and prestigious event representing the Hair and Beauty industry for the UK. I spoke to other managers of competing finalists and they were absolutely blown away by the quality of make-up and creative skills of Emily."
Several Hair and Beauty and Media Make-up students also attended from Rotherham College and Retford Post 16 Centre. Level 3 Hair and Media Make-up student Chantelle Griffiths discussed how the group's exhibit had been progressing, "I've been making prosthetics and Coraline-inspired facial make-up. I've enjoyed showing people how to apply latex; it's not as scary as you think – it's quite easy."
Recognising student participation, Claire Bunclark said, "The students who worked on the showcases were presenting their practical and wider communication skills with members of the public and professionals within a wide industry set. Visiting staff from other schools and colleges were commenting on the professional skills of our learners."
With Emily taking on an ambassadorship, she has been thinking about what it means take a course in Hair and Media and Make up. When asked what advice she would give to people thinking about undertaking a course in the area, Emily said, "The advice I would give is to attend as many events and network with others as much as possible whilst on the course. Say yes to everything and get your name out there. Always be enthusiastic and think outside the box."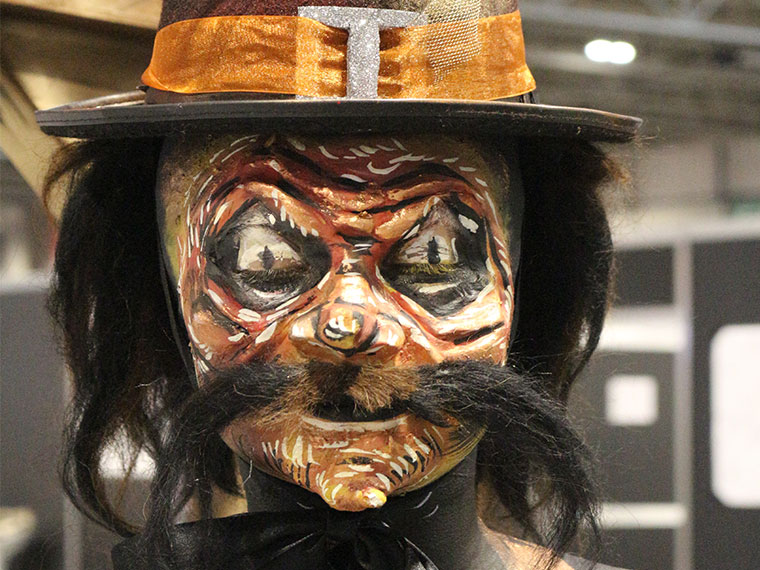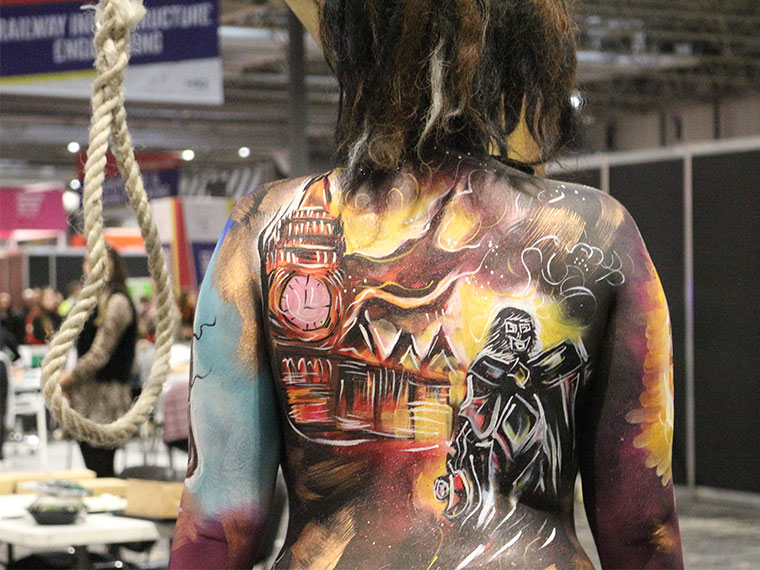 Subscribe to our newsletter on LinkedIn
Subscribe